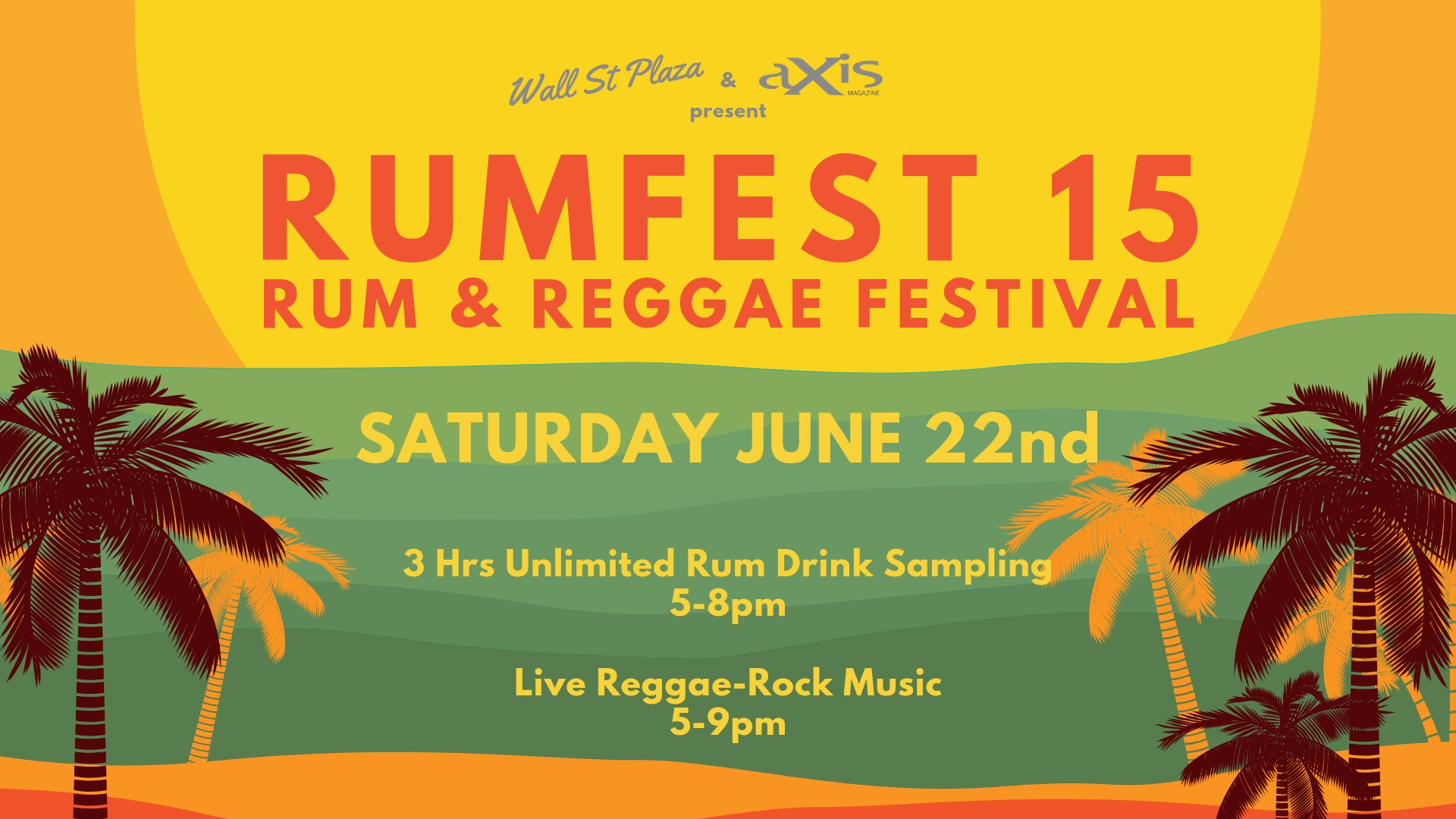 RumFest 15 - Rum & Reggae Festival
Rum Fest 15 at Wall St. Plaza
Rum and Reggae Festival
Your ticket gets you into the party with Live Reggae-Rock and over 20 different Rum cocktails to sip and sample.
Date: Saturday, June 22, 2019
Time: 5:00pm - 9:00pm (Unlimited Rum drink sampling from 5-8pm)
Tickets: $20 in advance - $25 on Day Of
Age: 21+ only
Location: Wall St. Plaza and Heritage Square Park - Downtown Orlando
Enjoy 3hrs of unlimited sampling from 5-8pm of over 20 different kinds of Rum drinks at the biggest Rum Party of the year. Plus live Reggae-Rock music from your local favorite bands and DJ RED I. It's the biggest Rum and Reggae Fest around!
Upgrade to the Red Stripe Terrace ticket and for just $15 more and you will get admission into RumFest 15 plus access to the air-conditioned Monkey Bar - which includes complimentary Red Stripe beer, additional select Rum drinks and Caribbean style light snacks (while supplies last) from 5-8pm. But there is a limited number of tickets for this offer, so get them now!