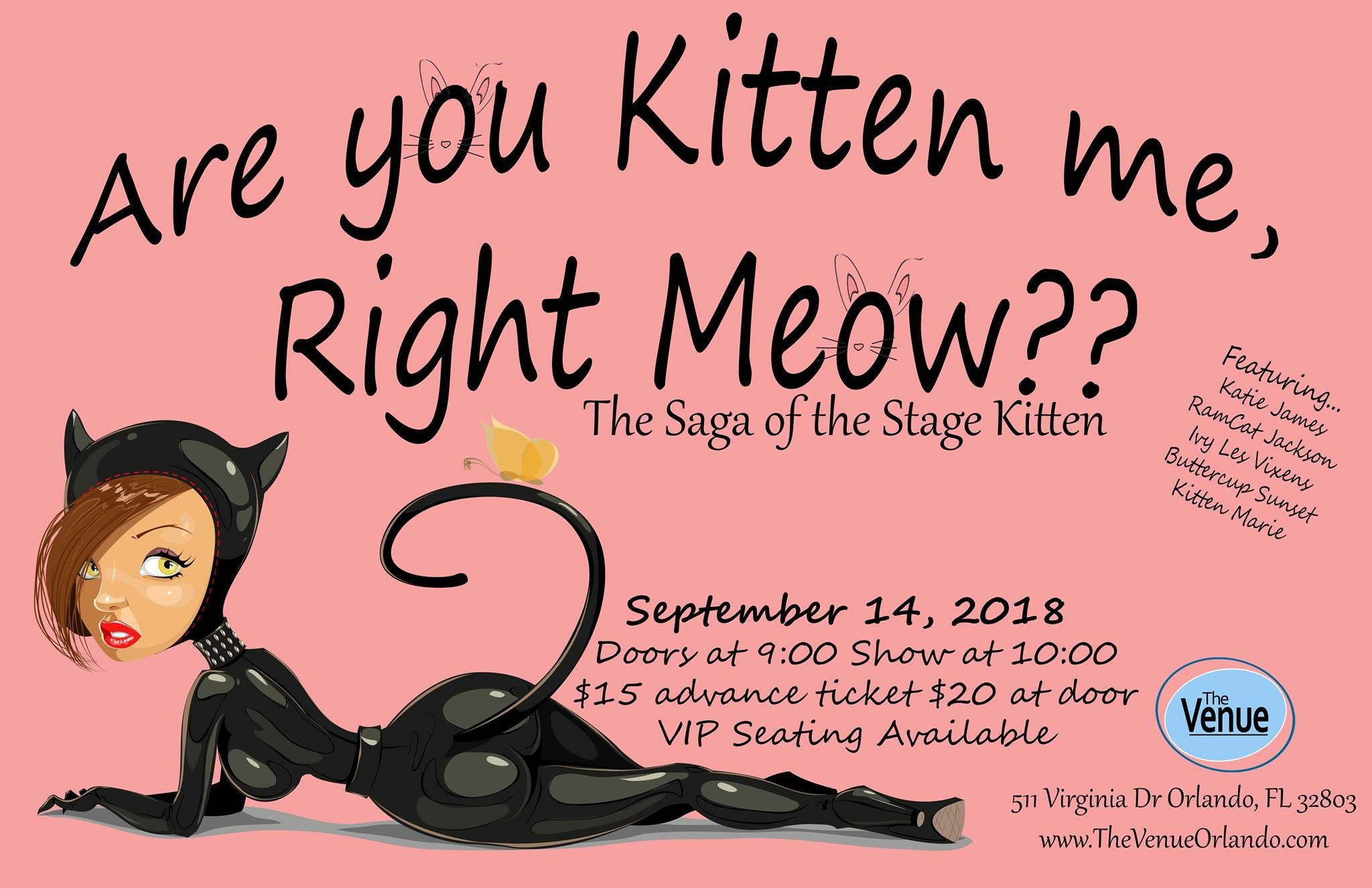 Femmes & Follies presents
Are you Kitten me, Right Meow??


The saga of the Stage Kitten

For every glamourous and glitzy burlesque show, there are unsung heroes behind the scenes who keep the show running and are essential to any successful burly-Q production. Take a journey with a girl who dreams of becoming part of the thing she loves the most, while also finding herself through the help of others, as Femmes & Follies presents The Saga of The Stage Kitten.