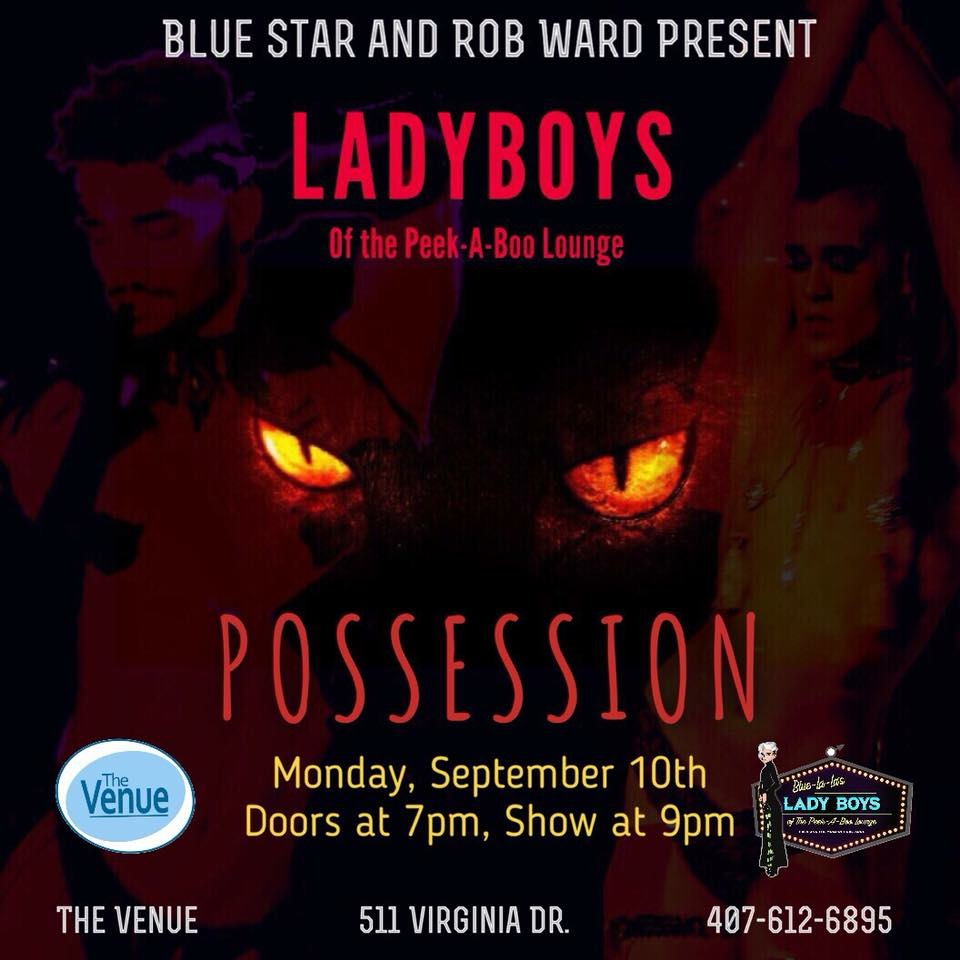 Blue-La-La's Lady Boys of the Peek-A-Boo Lounge Present: POSSESSION
Blue LaLa Entertainment Presents...
The LadyBoys of the Peek-A-Boo Lounge: POSSESSION
Come see what Orlando is talking about! It will tantalize all of your senses, no matter what your sexual preference! Where art meets Sensuality, Drag, Burlesque, Dance and Music! Produced by BlueStar and Written by Rob Ward.
The Cast: Navarro, Milan D'Marco, Sorcha Mercy, and Gadiel.
Cocktails: 8pm Showtime: 9pm