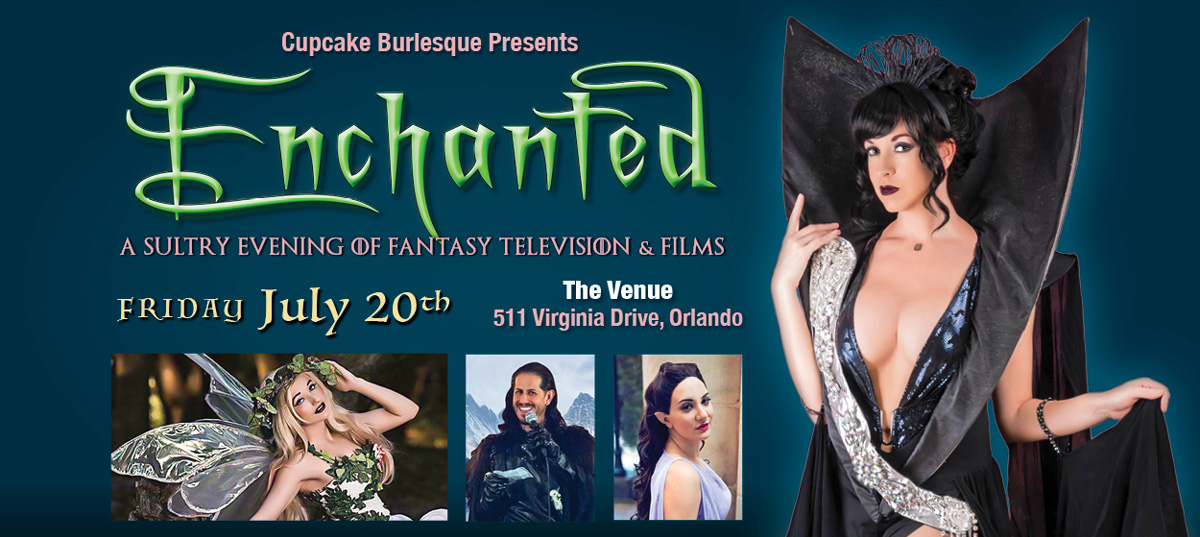 Enchanted: A Burlesque Tribute to Fantasy TV Shows & Films
Escape with us to an evening of myth and wonder, where your dreams become reality live on stage!
Join Cupcake Burlesque on a whirlwind adventure, as we pay tribute to Fantasy storytelling in television & film. Hold tight as we transport you back in time to experience the magically enticing tales of your youth in whole new light... Then brace yourself as we plunge into the epic sagas of today, with a series of intoxicating vignettes that will leave you breathless.
Featuring Performances by:
Miss Jenna Beth
Candy Muldune
Cherry Mae
Francean Fanny
Ivy Les Vixens
Mayven Missbehavin
Buttercup Sunset
Katie James
Hosted by: RamCat Jackson
Stage Kitten: Jupiter Jones
Doors 9pm
Showtime 10pm