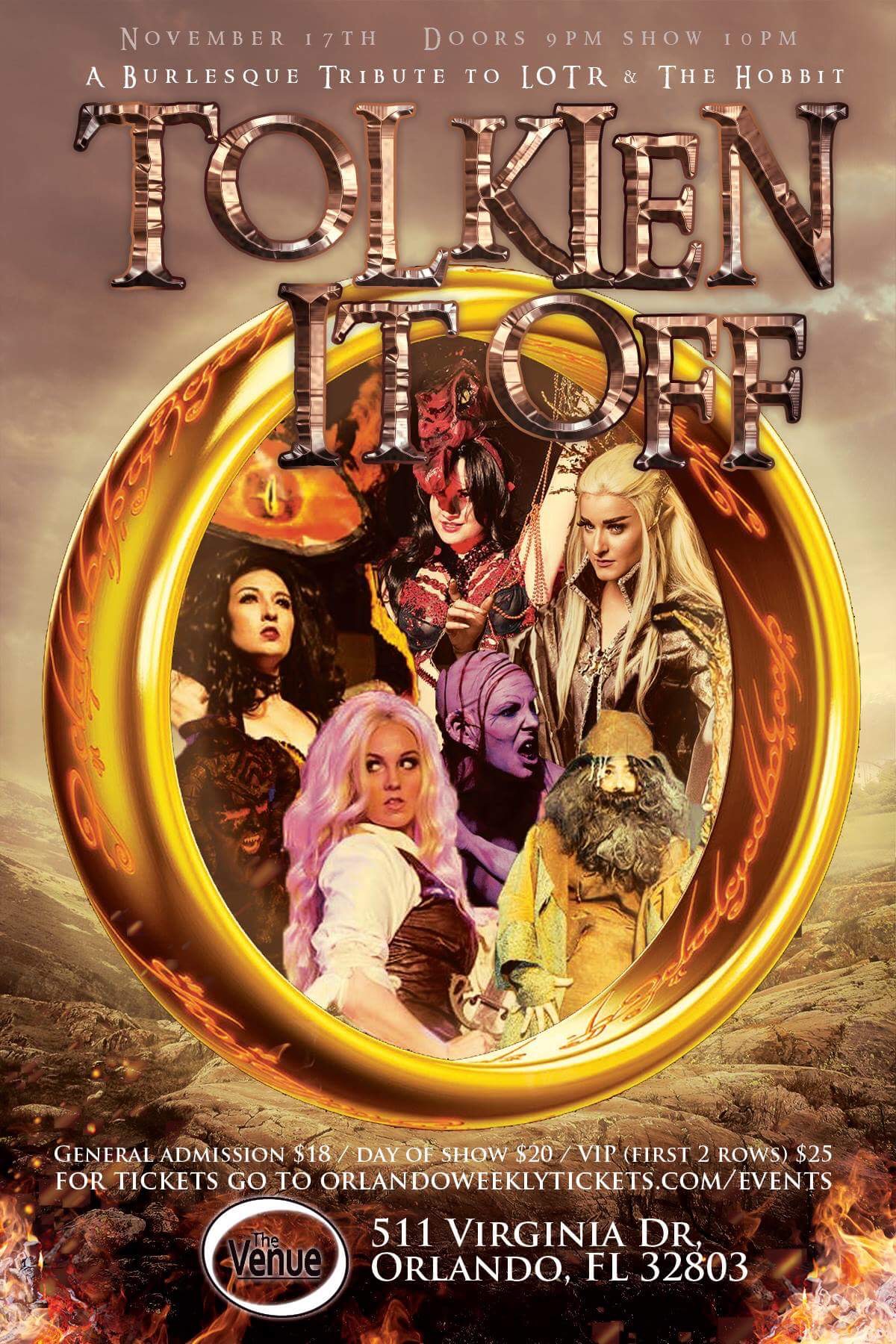 Tolkien It Off: A Burlesque Tribute to The Lord of the Rings
Tolkien It Off: a burlesque tribute to The Lord of the Rings, The Hobbit, and all things Tolkien has toured throughout Florida and is stopping by your corner of Middle-earth on Friday the 17th. The show features seductive burlesque, hilarious comedy, and terrifying sideshow feats, all inspired by everything from Mordor to The Shire. This orlando edition features an all-star cast of performers from across the land, including:

Frankie Markstone
Envy Inferno
Candy Muldune
Ruby Tesla
Kissa Von Addams
Jenny Castle
Ivy les Vixens
& Apple Teenee

This show has sold out in multiple cities in Florida so make sure to grab those tickets! Doors at 9PM, show starts at 10 PM. 18 and over, bar with ID.