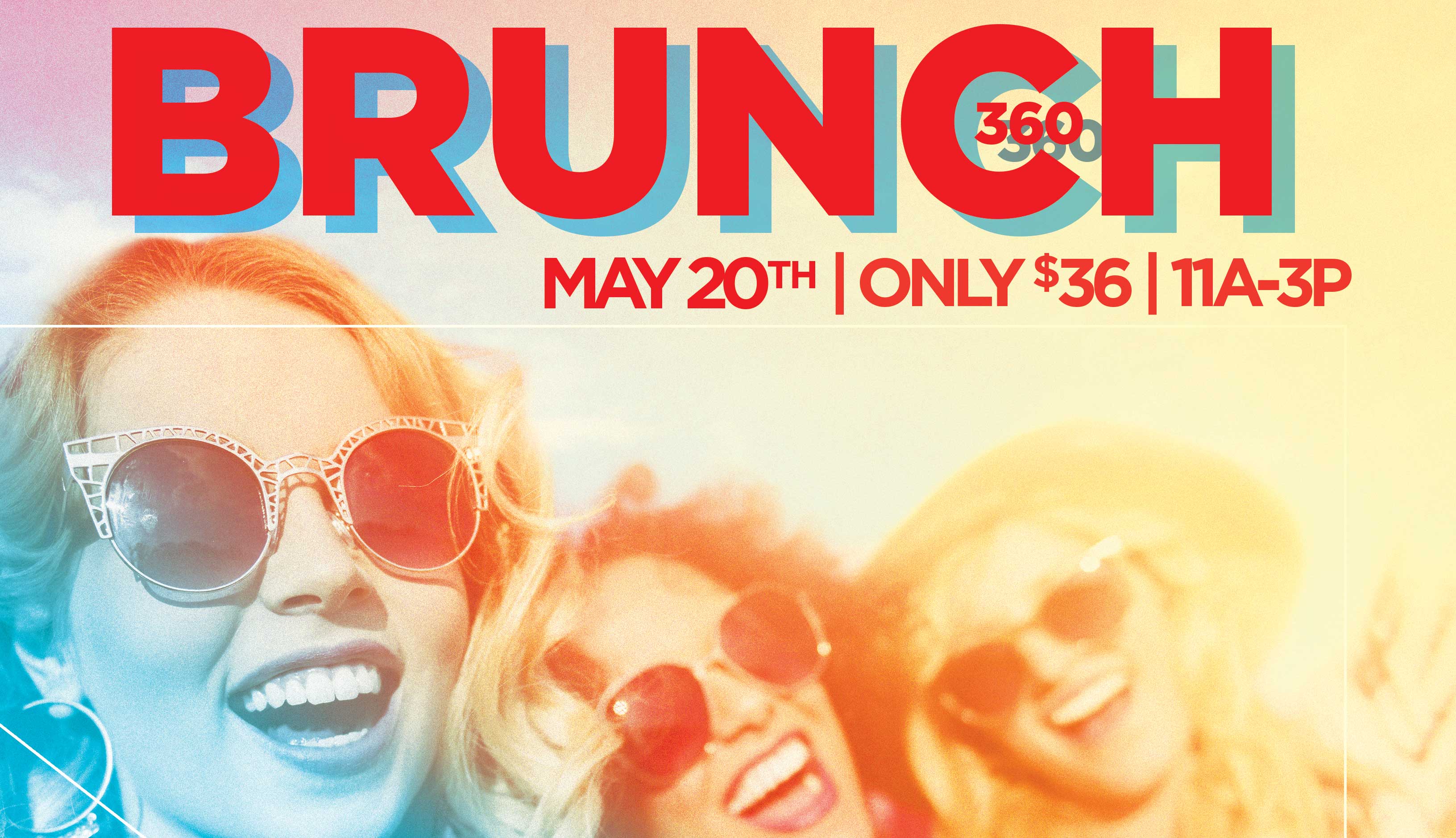 Brunch 360
Sat, May 20, 2017 at 11am
Join us for Brunch 360 at I-Drive 360 on Saturday, May 20, 2017 from 11 am-3 pm. Sip on Mimosas & Bloody Marys and sample bites from a variety of restaurants. Plus, take a flight on the Coca-Cola Orlando Eye and see 360 degree views of Orlando.
Scrumptious Menu Items:
Vanilla Yogurt Parfait – with Macerated Berries and Granola Cobbler Topping
Outback special (steak), chicken on the Barbie and sauteed burgundy mushrooms
Chicken & Waffles – Small Chicken bites with Waffles Pieces and Topped with Bacon Maple Glaze
Cheesy Grits - pimento cheese grits, herb butter, chili-lime pork rinds "chicharrones"
Scrambled eggs & cheese with breakfast potatoes, Zaatar & cheese manakeesh, Hummus & pita bread
French toast with strawberry sauce
Fried macaroni and cheese
Participating Restaurants: