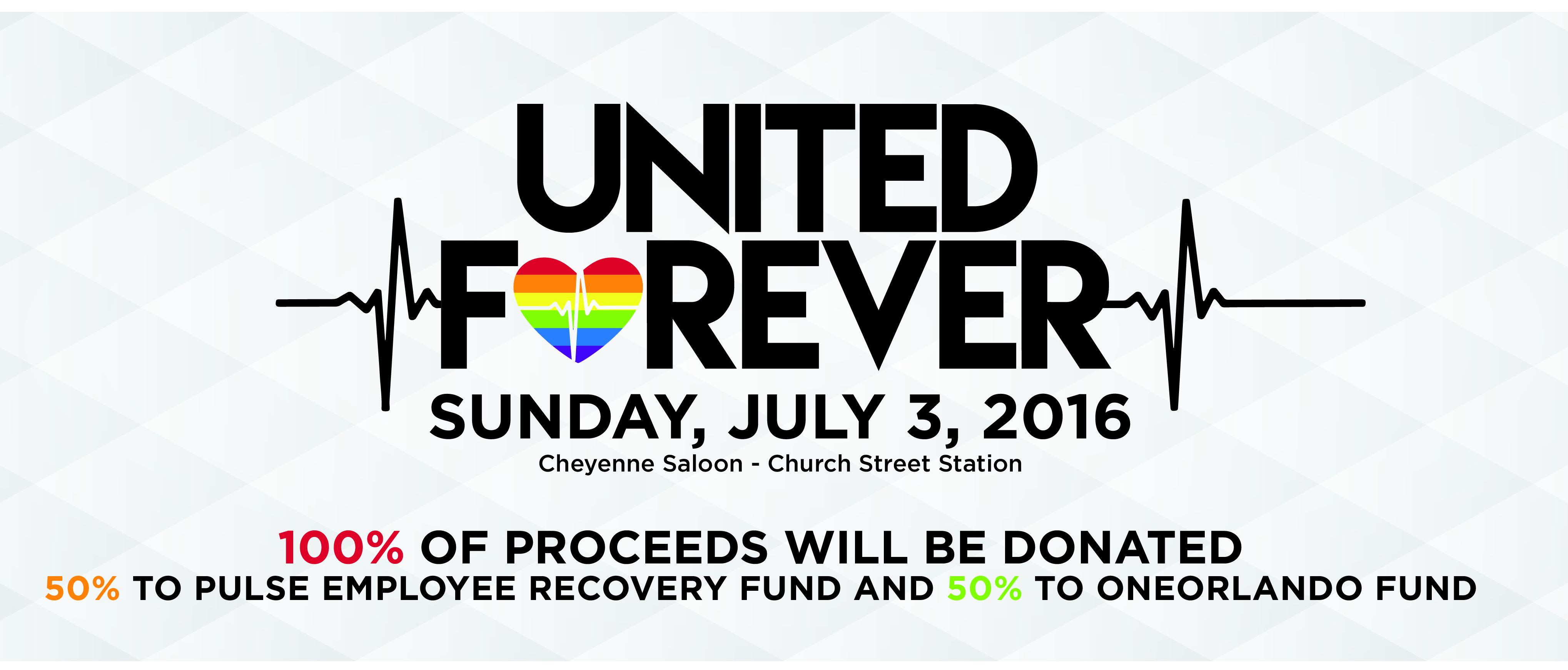 United Forever Fundraiser
Sun, Jul 3, 2016 from 3pm - 6pm
100% of the proceeds will be donated
18+ event
Join us on Sunday, July 3, 2016 at the Cheyenne Saloon to show the world that though wounded, Orlando is not broken. We are UNITED FOREVER! Enjoy music, performances, ice cold beer, cocktails, raffles and more in support of Pulse employees and One Orlando Fund.
100% of the proceeds, including tickets and tips, are being donated! (50% to the Pulse Employee Recovery Fund and 50% to OneOrlando Fund)
The following performers are donating their services and their tips to this worthy causes:
Carol Lee
Doug Bowser
DJ Captain Kirk
Ericka Dunlap, Miss America 2004
Ginger Minj
JB Burgos
Jeff Jones
Leigh Shannon
Maya Andrews
Nicky Monet
Shavella
The Broadway Brunch Bunch
The Minxx
Tia Devine
More entertainment will be announced as it is booked! Check back for updates.
If you would like to support the event or donate items for raffle, please email Zackary@OrlandoWeekly.com or Brad@OrlandoWeekly.com.
Beer, cocktails and beverages provided by:
Bud Light
Coors Light
Absolut Vodka
Tito's Handmade Vodka
Ketel One
Traders Joes
Malibu
Jameson
Heineken
Coca-Cola
Sponsored by:
Love is Love. Orlando Strong.