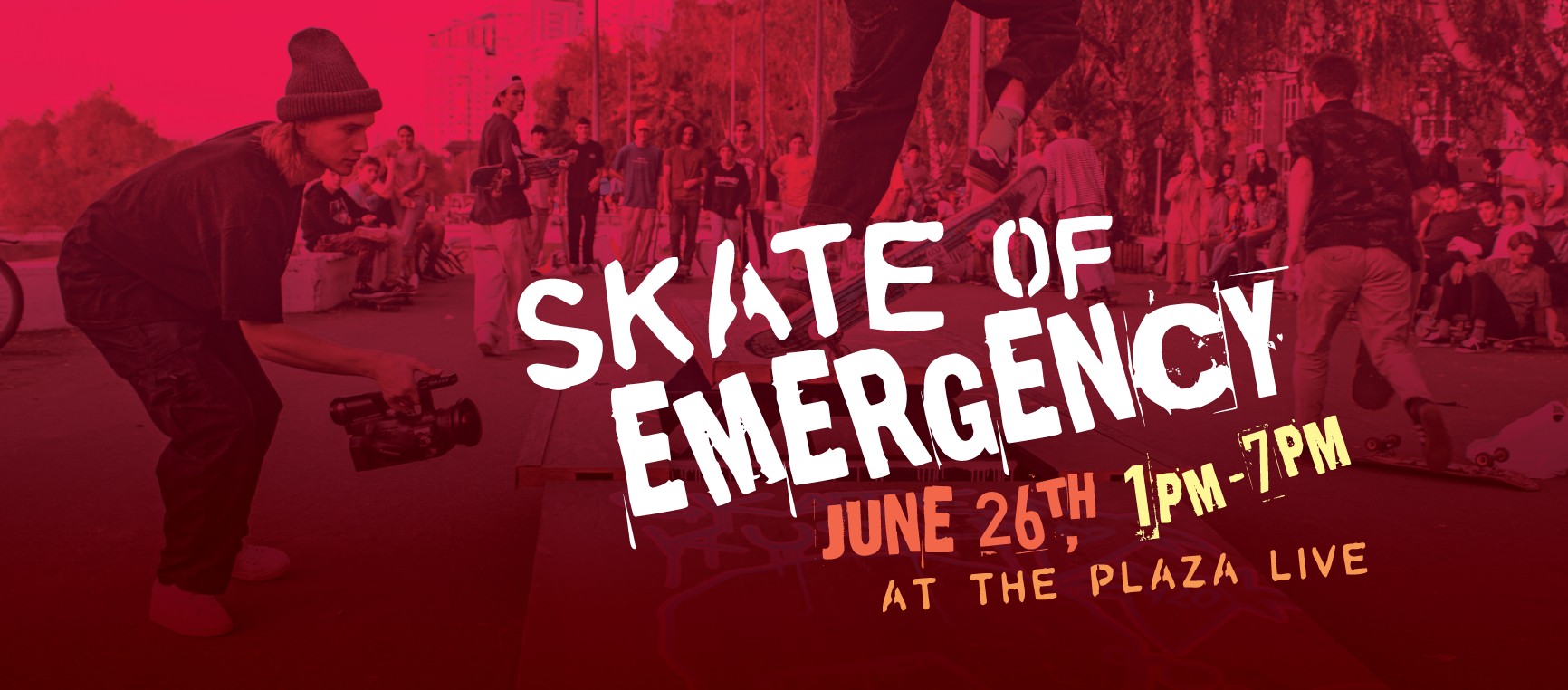 Skate of Emergency
Welcome to Skate of Emergency; an opportunity to play, and a chance to make a difference!

Join us at The Plaza Live on Saturday, June 26th for a skate party like you've never seen before. Free to attend, free to skate, free to enjoy; our pop-up skate course designed by Galactic G, and pop-up roller floor brought to by Moonlight Roller are going to totally transform The Plaza's façade from parking lot to skate park for one incredible day.

While our goal for guests is to have an amazing time, Skate of Emergency's ultimate goal is to benefit two groups that have stepped up during the pandemic, donating all proceeds to Tasty Chomp to purchase meals for vaccination site workers and volunteers, and hosting a school supplies drive for Central Florida Leadership Academy, to kickstart their 2021 school year!

So bring your skates, your boards, and your friends; let's party.
GA Admission : Free to attend, free to skate, free to play!
VIP Flat Bar Lounge : Looking to up your game? Join us in the VIP Flat Bar Lounge, a private indoor bar and air conditioned seating area, featuring free Liquid Death, exclusive raffles, and a free tie dye event t-shirt.