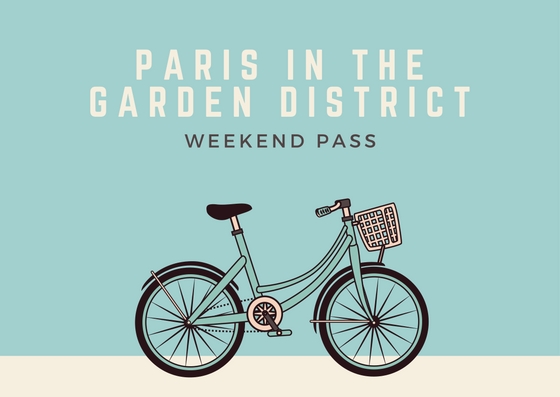 Paris in the Garden District Weekend Pass
Advance General Admission
The Paris in the Garden District Weekend Pass gets you into both the Vive la France Party and the 6th Annual Cheese and Wine Pairing at the best price possible, $55 for both events, if you buy by July 4, 2017. The pass goes up to $60 on July 5 (still a fabulous deal)!
Vive la France Party is an all inclusive evening event inside beautiful East End Market. Friday, July 14, 6 - 9 pm, celebrate France's Independence Day with heavy hors d'oeuvres, craft cocktails, wine or craft beer, sweet light bites, short French films, music and raffles. Ticket price includes two free drinks.
Our 6th Annual Cheese and Wine Pairing is Saturday, July 15, 4 - 6 pm. and features your guide Tonda Corrente, owner and chef of La Femme du Fromage. Tonda will inspire and delight you with this pairing which includes the best in artisanal cheese, sublime wines and bubbles, plus a sweet bite.