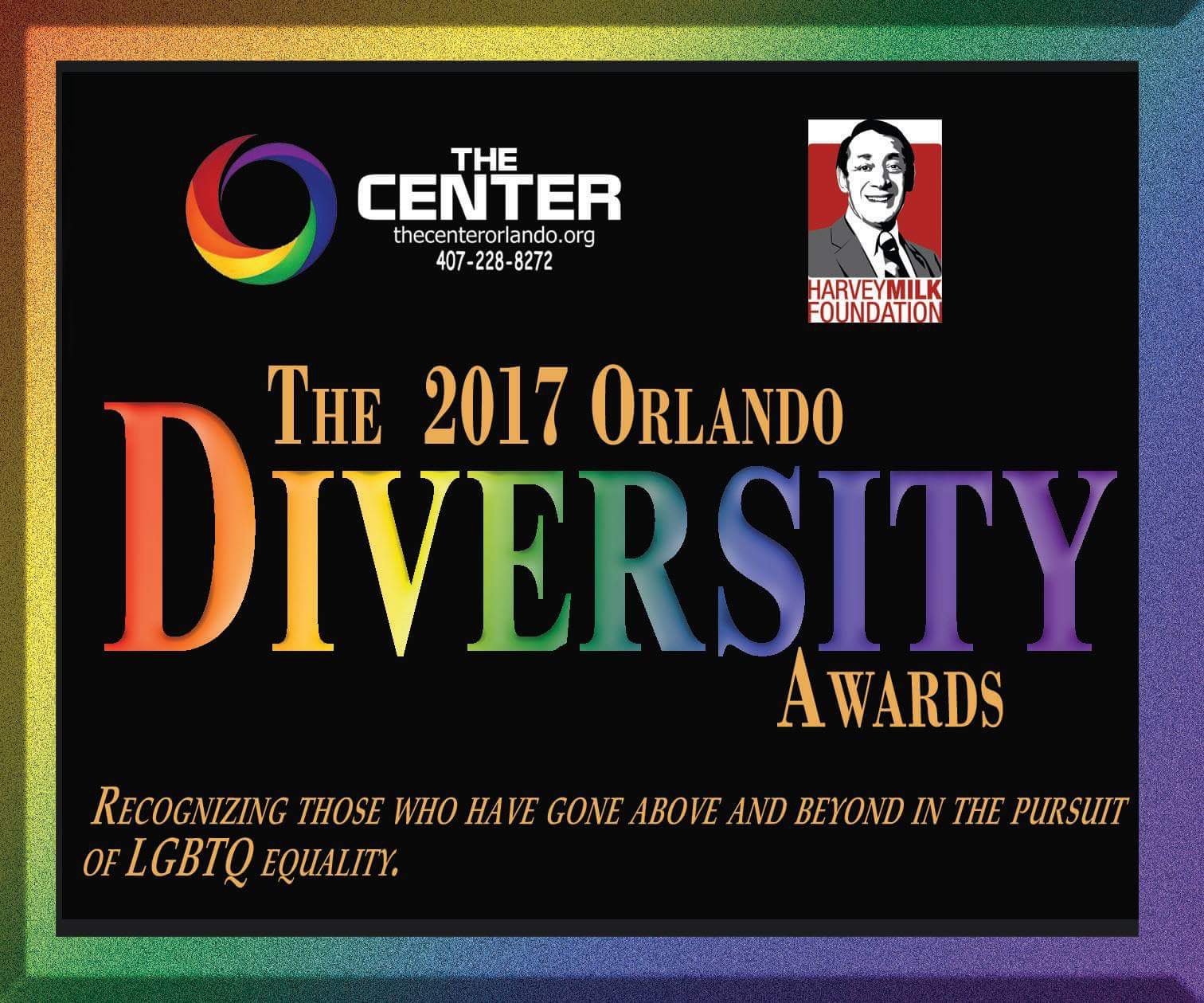 Orlando's 2017 Diversity Honors Gala
Fri, May 12, 2017 from 7pm - 11pm
The GLBT Center of Central Florida and the Harvey Milk Foundation present the 5th Annual Orlando Diversity Honors Gala.
This event is presented yearly at which time awards are presented to individuals who have gone above and beyond in the pursuit of true LGBT Equality. This year the event will be hosted by Scott Maxwell, columnist for the Orlando Sentinel.
This year's award honorees include:
Lifetime Achievement Award - Lt. Jim Young, Orlando Police Department and Orlando's LGBT Liaison to the Chief of Police.
LGBT Ally Award - Orange County Mayor Teresa Jacobs
Champion of Equality Award - Barbara Poma
LGBT Ally Award - Orlando City Soccer Club
The gala is an elegant evening consisting of a cocktail reception, silent auction, four course sit down dinner and awards ceremony.
THE CENTER IS A 501(c)3 NON-PROFIT COMMUNITY SERVICE ORGANIZATION. THE CENTER'S REGISTRATION NUMBER IS CH11373. A COPY OF THE OFFICIAL REGISTRATION AND FINANCIAL INFORMATION MAY BE OBTAINED FROM THE DIVISION OF CONSUMER SERVICES BY CALLING TOLL-FREE, 1-800-435-7352 WITHIN THE STATE OF FLORIDA. REGISTRATION DOES NOT IMPLY ENDORSEMENT, APPROVAL, OR RECOMMENDATION BY THE STATE.